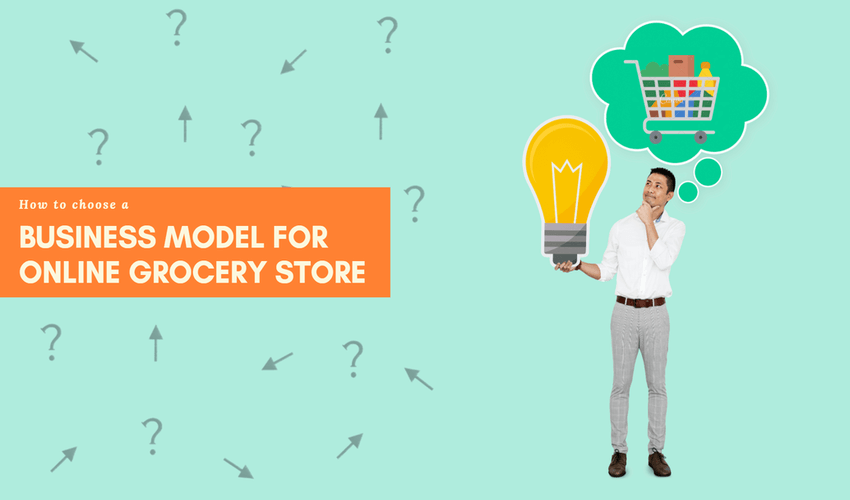 Grocery delivery apps have transformed the way grocery stores are meeting their customer demands in a very efficient and complete way. Therefore it is important to understand and comprehend the different online grocery store set ups that you can go ahead with to run your business in the online grocery delivery segment. We will take a look at them here.
Aggregator model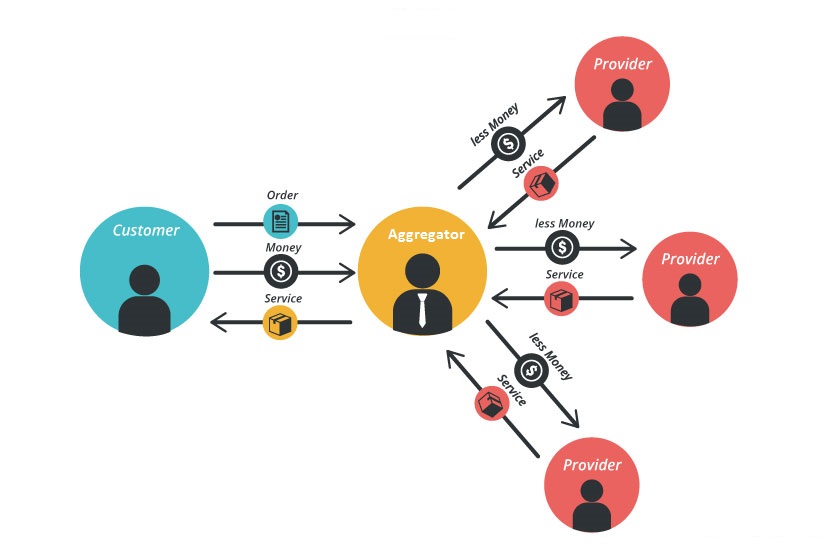 The aggregator model uses existing supermarkets and grocery stores for their business by delivering the goods from these stores to the consumers using their delivery services. There is no need of stocking inventories in this model as it will be taken care of by the grocery stores and supermarkets you are connected to
Pros - This model is quite cheap comparatively as it does not need warehouse cost and the deliveries will be fulfilled by the grocery partner stores.
Cons - The competition is on the higher side
Click and collect or store pick up model
Another way to conduct online grocery sales is through the click and collect or store pick up model. In this model customers can order groceries through the app and collect it from the store at their time of convenience. The model provides a good scope for grocery stores as it is not as intimidating as door to door delivery.
Pros- There is no question of cart abandonment due to the factor of less delivery costs.
Cons- The preference of customers to visit the physical store for shopping proves to be a bit of an unfavorable factor
Pure play and warehouse pick up model
In this model, companies purchase the produce directly from manufacturers and stock them up in their own warehouses. It is an expensive affair as you need to find the warehousing and storage facilities for yourself
Pros- There is no expense related to spending on retail spaces and display of products.
Cons- The preference of people for an experience in the physical store. Some people still prefer the experience of physical stores.
Inventory based model

In this model the ecommerce grocery store buys the inventory and stores it. The e commerce grocery store takes up all responsibilities like taking care of the inventory, customer interactions, delivery of products in time etc.
Pros - Will have total control over the quality of products and the delivery process
Cons - The business model is an expensive one
Hyperlocal grocery business model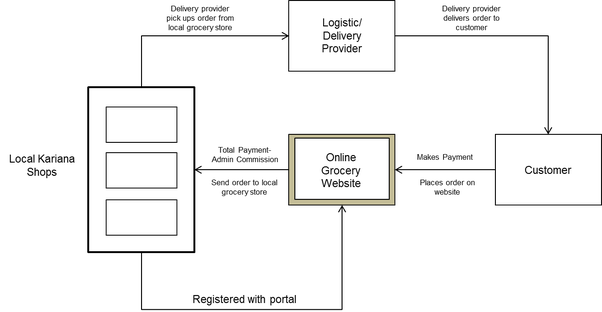 If you are thinking about how to start a grocery store by supporting the local community then this model is just about perfect. In this model the customer needs within a definite geographical area are taken care of and provides the local offline stores an opportunity to integrate technology into their operations and to realize their full potential and expand their business to newer planes.
While you are in this business model, the ecommerce grocery store can tie-up with local vendors for completion of orders.
Pros - Timely delivery
Cons - Logistical expenses may overshoot
Conclusion
Choosing a business model for an online grocery store startup requires ample research around where the grocery business is heading in the online world. The different grocery business models mentioned above will help you to filter out the best one that suits your online grocery store startup and be successful in the long run.