We all at some point are exhausted from visiting the supermarkets and grocery store every month. Going to a neighborhood store is another point of worry as we don't get enough variety of grocery. When it comes to online, we can get hundreds of variations for the same category of products. Now it's easy to get everything from the food, grocery, and packed vegetables and fruits online and at your doorstep at ease of our convenience.
With the deep understanding of various grocery platforms online, experts have pulled out the survey and concluded, starting your online grocery store software is one of the best businesses.
If you are one of those who are planning on starting an online grocery store software with grocery clone app, make sure you have these important and special features in your software for and make your store unique.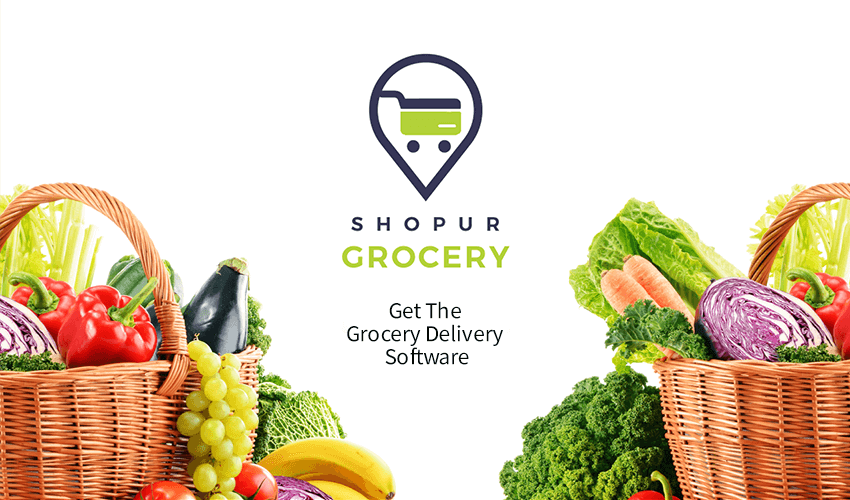 Features that will make your online grocery store software unique
Welcome popup
Welcome Popup is important to know from which place your user is using the website and if your website will be delivered to their location. This will be helpful for the first time users of your website and additionally, it will be as greeting the users.
Slider banner image
Hit bull's eye and grab the attention of your users by having slider images on your website. This is a special place where you can let your users know about your website and business just through the image and grab their attention. It's also good to have a slider image with a central message and special offers you are giving and any deals.
Search
One of the best ways to help your users is by providing them a search option. Through which they can select the product they are looking for without going through the hundreds and thousands of listed products on the website.
Help section
With the concept of online grocery delivery software is new, it is recommended to include a help section on the website. In the help section, users could find the answers to their query and it's good to also have customer care information in the help section.
Menu bar
Give a menu bar for your products just like that of the search bar. With various categories and products, it will be easy for the users to sort out the product categories from the menu bar and sub-menu.
New items
Add a new items section so that your users do not miss out any new products which are added in your website and availability for purchase.
Hot selling products
Additional page of your best selling products will put in spotlight your popular products listed on your website.
Chat support
An instant chat support will make the users realize they always have support to ask any questions with a personal connection. The best support is convenient and instant chats support.
Search filters
Search filters for the products listing page with advanced options to set the user preference based on any offers and deal, price, ratings of users, etc.
Product page
Every product page should describe the products and additional details for the users to understand the products. Price of the products, stock availability, add to cart option, delivery time, etc will be in the products page.
Checkout process
The checkout process should be very convenient for users. In case the website does not have an easy and convenient checkout process, it will increase the abandonment of cart rate and decrease the overall shopping from your website.
Payment options
Having various payment options instead of just one payment will help the users to choose their convenient mode of payment. The different types of payment options to include in websites can be, Cash on Delivery, Net Banking, Debit/Credit cards, various Wallet Payments.
Mobile apps
As we know that mobile phones becoming vital every day, it is smart to use an on-demand grocery delivery app to boost your business. With mobile apps, it is easy for users to shop on the go anywhere anytime.
Users reviews
One of the widely accepted facts is the first time buyers always go for previous user reviews before they buy any product. Having good user reviews don't just improve the shopping experience of the users but also helps in building the brand loyalty of your website.
Make sure you use the best grocery clone script and launch your on-demand grocery delivery business and website successfully.