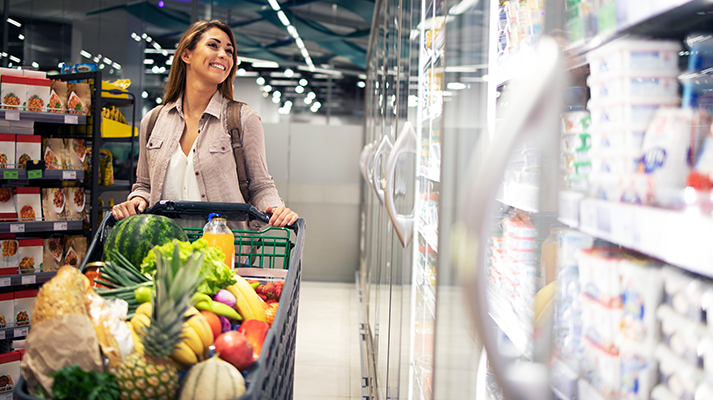 In today's competitive digital space, most entrepreneurs are striving hard to manage a successful supermarket business. For this, you need to analyze what's wrong and keep up with deteriorating cash in-flow to streamline business towards faster growth.
If you do build a great experience, customers tell each other about that. Word of mouth is very powerful

- Jeff Bezos, Founder of Amazon.com
The key to success in supermarket business is providing great user experience that customers will cherish over years. Various marketing strategy for supermarkets helps to gain repeat customers and also acquire more new customers through referrals. Here are top 10 supermarket sales ideas that can help grocery businesses to increase sales in 2021 successfully.
1. Know your customer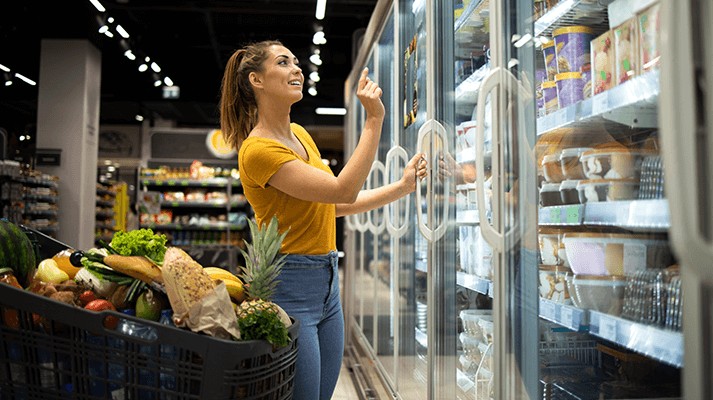 Do you know what your customers are looking for? First understand their needs and provide what they really want. By doing this, customers will engage with your brand more often and refer others to buy from you. Ensure to provide services that reflect your customer demands this will make your brand popular in the city. With this grocery data analytics, you can think from the customer's perspective and promote your business easily.
2. Offer personalized suggestions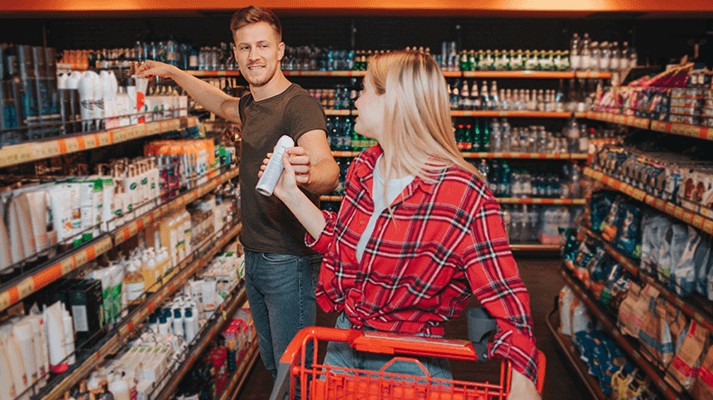 Customers will show great interest when you offer a wide range of products to choose from. To build a rapport with customers, you can train your employees to suggest the offers and benefits based on customer interests. You must have a good CRM software to manage the shopping history of past customers. With these reports, start suggesting products from your customer perspective.
3. Get Zero delays at counters
Long queues can break your customers' shopping experience especially during peak hours or any festive seasons. Want to know the simple yet effective trick to manage sales at peak hours? Integrate mobile POS solution in your grocery store which is an effective queue buster that manages sales efficiently at peak hours. But don't compromise your quality over anything.
4. Create super saver combo packs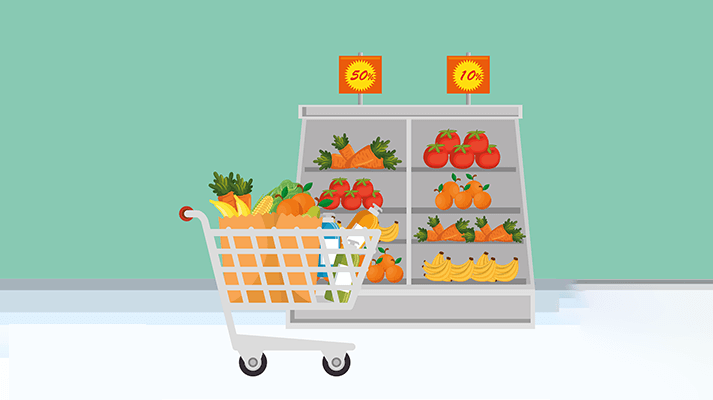 How to improve sales for non-moving products in retail stores? One awesome tactic that businesses follow is Assembling/Bundling products as a life saver combo packs. Both customers and retailers benefit from these attractive offers. For instance, A combo pack of 3 soaps at 100 INR is smarter than selling 1 soap at 35 INR each. Therefore, bundling products can be powerful to promote sales in retail stores.
5. Go extra special with loyal customers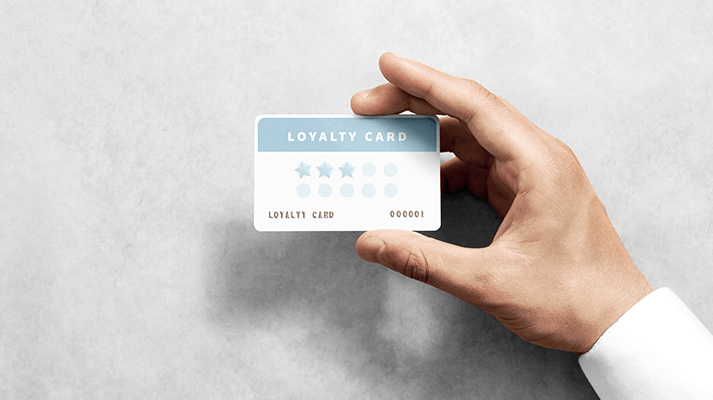 Creating loyal customers is the success of any business. Never forget to value your regular customers. You can offer exclusive gift hampers and discount coupons during the time of any flash sale. The pro tip is to reach customers directly via SMS and emails with weekly offers or on any special occasions like birthday/anniversary.
6. Be an Omni-Channel
By providing multiple channels exposure, you can provide a convenient shopping experience to your customers on both online and offline. The multi-channel must support varied types of customers shopping behaviors like,
BOPIS (buy online and pick up in-store)
ROPO (Research Online and Pickup offline)
BIMBO (Browse In-store in mobile and buy online)
ISU (Instore Pick-up, the traditional model)
BORIS (Buy online and Return in Store)
Never let your customers wait in a long queue for deliveries, get your delivery platform and manage same-day or faster delivery to attract customers to grocery stores.
7. Hear customer's feedback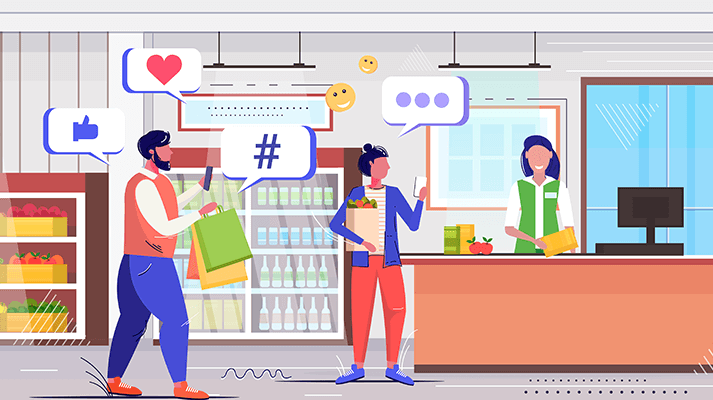 "Your most unhappy customers are your most important source of learning" - Bill Gates, Microsoft Founder
Every retailer would love to hear from their happy customers. Don't miss this wonderful opportunity to learn what's performing better and worse in your grocery store from customer feedback. You can easily engage customers to give genuine reviews by adding a comment section in the website. If they hesitate, make use of emails and give some offers to add ratings or reviews to specific products.
8. Keep Shifting popular items
Are you a retailer wondering how to increase sales in the retail store without spending anything extra?
Here is a simple trick that can improve your grocery retail sales significantly. Just keep moving or shifting your popular items to different categories on a monthly basis. You can find how shoppers are motivated to search and find their desired products. In the meantime, you can promote any new products and get a chance for customers to have a look at them.
9. Keep Checklist of inventory stocks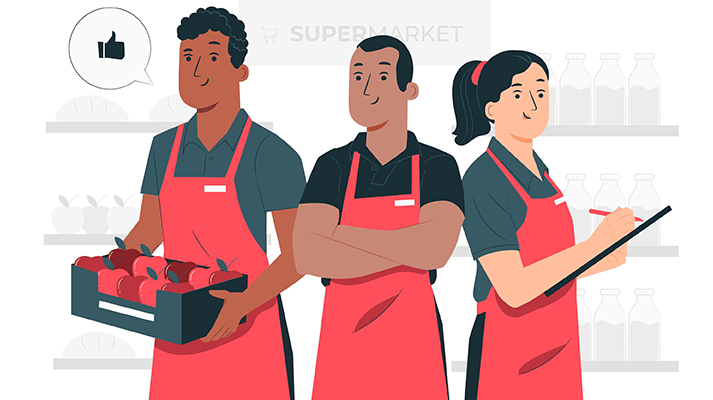 All retail stores have faced some sort of challenges in managing their inventory stocks. It can be crucial for retailers to deal with as they are huge chunks of your business investment. But you can't miss out on this, only retailers who have the ability to maintain a proper balance between stocks and customer demand can win. Sounds simple right? But it takes a lot of effort to handle.
10. Go Digital & grab more customers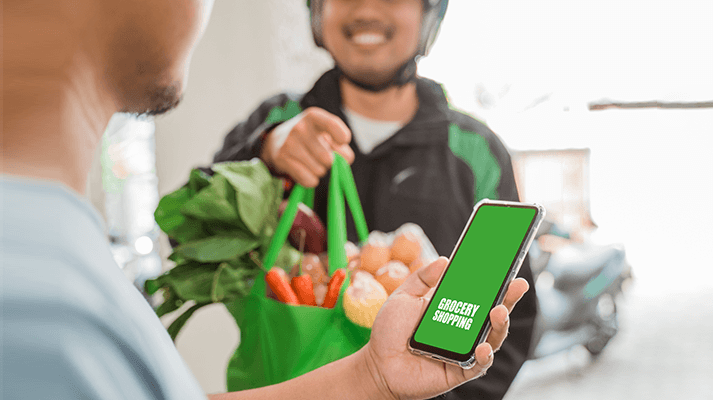 The COVID-19 pandemic made the situation more evident for retailers to turn digital. Never miss any single opportunity. Yes, even small businesses have adopted digital or online selling strategies to survive this prevailing competition in the market. As more shoppers prefer using their mobile phones for shopping, new age entrepreneurs as well as traditional retailers must grab this opportunity and grow sales.
Wrapping it up
With the emergence of digital wallets and cash cards, it's high time for retail owners to venture into the digital space. Getting started with the latest technologies and current trends can severely boost your business. This digital upgrade is not only beneficial for customers but businesses can easily manage their inventory, payments, and accounts effortlessly.