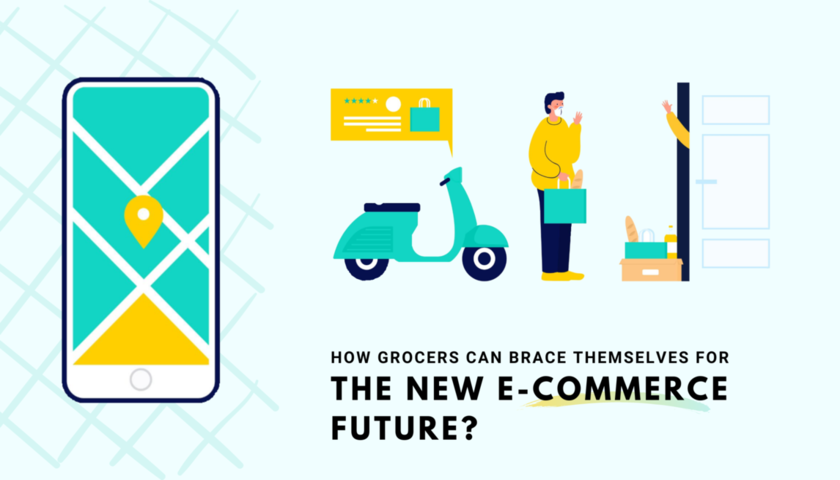 A pandemic was never in our area of contemplation and till now the same grocers who were slowly adapting to the different methods of e-commerce shopping have started scrambling to meet the requirements of online grocery shopping as the majority of consumers have shifted to the world of technology.
Grocers need to act fast to survive out there especially at a time like this. In this article, we will look into exactly that. So let us get started
&nbsp
The need for a dedicated fulfillment space
The concept of a dedicated fulfillment center has picked up pace especially with the arrival of the pandemic. For small grocers, it was never an option but with an increase in levels of online grocery shopping, things are changing for the good. Even small retailers can start with this model by encouraging more in-store pickings and having a smaller storage space for just showcasing and assembling products so that they can convert their stores into fulfillment spaces without additional costs. On-site co-located warehousing is also a good option to serve customers in a better way apart from curbside and pickup in-store facilities.
&nbsp
A space to experiment with new methods
Right now, consumers are a little confused as the current situation is quite unprecedented and they will give you the room for errors. As retailers, you can utilize this space to generate efficient ways to meet the demands of the online consumer. Grocers have the unique opportunity and freedom to experiment and increase the efficiency of their online sales generation model. Customers are quite forgiving now and you might get a few weeks or months more before they grapple with the real situation and come to terms with it. So this is the time to experiment and enhance your online working model
&nbsp
A strategy first approach
The unprecedented increase in sales has pushed many retailers to increase their workforce and even buy robots. But the main thing is to have a strategy first approach embracing all the nuances of your business like growth projections, store goals, customer data, etc. It is very important for grocers to take short term actions to increase profitability in the long term. They should do everything possible in their capacity for customer retention as a short term goal even if it means falling into losses. In the long term, they need to come up with a full proof plan on how to make eCommerce profitable for their business model even if it means investing in automation
&nbsp
Transparent communication channel with your customers
Build a friendly relationship with your customers as they are also going through a difficult phase due to the pandemic. Be transparent with them and discuss the difficulties they might face due to the current scenario like unexpected out of stocks. You can also think of including them in your solution hunt.
&nbsp
Merging your in-store and eCommerce experience
People really miss going to a real store, but if you as a grocer can give them that real physical store experience through your online store then you have really made that special impression in your customer's mind. Giving customers a real feel of an in-store experience can really be a game-changer in the future for online grocery shopping like Bigbasket and Instacart clone
&nbsp
A renewed marketing strategy
With online grocery shopping coming to the forefront, grocers should focus more on marketing strategies emphasizing the importance of Grocery eCommerce software. They should realize the importance of targeted digital marketing and also merge their marketing efforts of both physical stores and online activities. A retailer conducting online cooking classes can offer the necessary portions both online and also in the physical store merging the program together through a common messaging system. In short, they need to focus equally both in-store and online
&nbsp
Read more: 10 Killer marketing tactics for your grocery stores
&nbsp
Conclusion
Grocers should definitely think of scaling their online presence given the current scenario. As more people are shifting online to meet their daily grocery requirements, a strategy that is thoroughly researched and based on flawless technology is the need of the hour. They need to adapt and move according to the latest and most successful technological trends to close more sales and make profits!