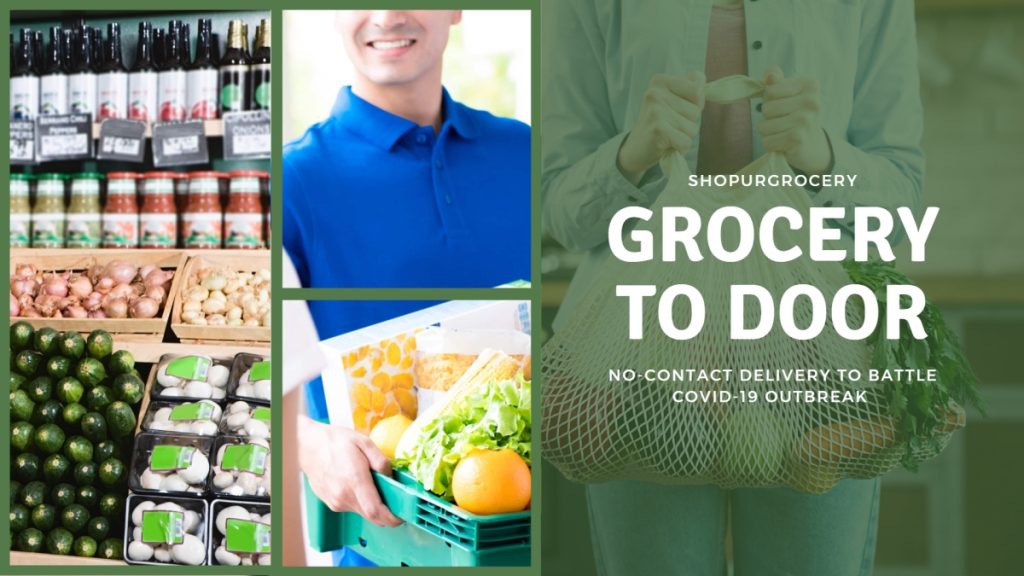 The devastating effects of Coronavirus have left every aspect of fine living in a spot of bother. The situation is none better for grocery outlets. Many grocery stores in India are revamping their style of operations to cope up with the present crisis. Grocery stores and grocery delivery software is working hand in hand to ensure a steady supply of essentials even at this testing time.
Transparent, honest, and high-quality services are given to customers to ensure better living even during this tough time.
Right from the beginning of the outbreak, there has been a pattern of panic buying from the side of the customers as they are unaware of the availability of stocks and therefore grocery owners and online delivery apps have come up with certain measures to eliminate the anxiety levels of customers.
Informing customers about the available stock
Many grocery delivery apps have brought in features of informing customers about the stock levels. Through this, the customers can plan better as they know the stock levels of different items. There is also no need to worry regarding the availability of different essentials as it will be filled in soon based on customer requirements.
Strict measures of safety
Right from the warehousing facilities to the local stores, measures are followed to assure the safety of your orders, let us see how
Ensuring the health of employees through screening and temperature checks
Strictly following all precautionary measures laid down by WHO which includes using sanitizers and washing hands regularly.
If any employee is sick we ask them to quarantine for 14 days and practice social distancing
Banning travel between offices and warehouses
Ensuring the supplies reach the customers through channels without any contact with persons working in crowded stores
Educating partners and supplying them with accessories to increase safety levels like masks, sanitizers, etc.
Disinfecting and cleaning the crates carrying your essentials before any delivery.
Temperature Check
Through this feature, you can know about the temperature of the delivery executive who picks your product from the store and delivers it to your home as a result of which you can rest assured have high levels of safety.
The importance of contactless delivery
The importance of contactless delivery cannot be ignored at this time and it can be practiced by wearing of masks and latex gloves by delivery executives, sending customers text messages when the delivery executive is about 5 minutes away from delivering the order and informing them that you are about to deliver the order at the front door to avoid contact. The delivery executive can also knock on the door, step back, and leave the order on the floor to avoid direct contact with customers. This way you can avoid direct contact with customers which is very important to stop the spread of the Coronavirus.
Avoid Cash on delivery
Even though the cash on delivery is the most popular method of payment in our country we should switch to payment options that are online to stop the spread of the Coronavirus. Exchanging notes and coins increase the chances of the virus spread and therefore it will be ideal to resort to online payment options and stop the spread of the virus.
Avoid hoarding
Buy only what you need and avoid hoarding as there is no need to panic and all your essentials will be available from the grocery outlets and you can easily get them by ordering online.
If you are a grocery owner then having your own customized online ordering platform can really help to boost your business at this time. As most of the people are staying indoors, they prefer to order their essentials from grocery stores through online platforms to stick to the norms of social distancing and also for their own safety. By having your own customized online grocery ordering platform you can make a good profit out of your grocery business.
You have enough time to plan
As the delivery executives are few due to the current situation, a few days of time will be required for delivery and you can utilize this period to properly plan your ordering of essentials. You can also edit your cart till about 8 hours before delivery giving you ample time to list out all your essentials in case you have forgotten something.
Read more: Coronavirus outbreak heats-up online grocery shopping
Through the right steps, your business can overcome
The spread of Coronavirus has definitely had a huge impact on the global market but by taking proper safety measures and revamping the business model the groceries can still make more profits by adapting their operations to online methods.
Stay Safe and Happy Buying!