The pandemic has really redefined the operations of grocery owners. Contactless delivery and payment options have become the new normal because it minimizes the spread of the Coronavirus.
What is contactless delivery?
Contactless delivery is the mode of delivering grocery items to customers by not coming in direct contact with them. The order will be placed by customers and the delivery boy leaves the package in front of the house once you give the contactless delivery option in the app.
Tips for Safety delivery of groceries and essentials
1. Touchless delivery
Provide customers with an option to tell you that they don't prefer contacts. You can do this by adding the option of contactless delivery to your Grocery delivery app or website

2. Change to mobile payment
To avoid hand to hand contact keep away from cash payments and try to use an e-wallet, wifi cards, and other payment methods.

3. Disinfect all delivery packages
Sanitize your packages and disinfect them before delivery. Packaged food items like Fruits, Vegetables, meat need to be properly sanitized and disinfected before delivering them to customers to ensure maximum safety.

4. Social Media
Rely on social media and reach maximum customers to inform them about new features like contactless delivery and contactless payment.
what is Contactless payment?
Contactless payment is the method of payment using debit, credit, smartcard, and mobile wallet to ensure customers don't have to come in contact with cash to increase the safety factor due to the pandemic. while ordering once we choose the contactless payment automatically disables the cash on delivery mode.
The current scenario of Contactless payment in the grocery business
For grocery businesses, reducing the risk of virus transmission is a thing of top priority as they belong to the frontline services fighting it out to serve customers efficiently at the time of this pandemic.
As a part of this, companies have increased their standard of sanitization process, restricted the number of customers visiting in-store, and also brought into play social distancing markers. But one very important measure has not reached peak usage and that is Contactless payments.
Barriers like the legacy point of sales systems and the learning difficulty from the point of both consumers and businesses have slowed down the implementation of contactless payments.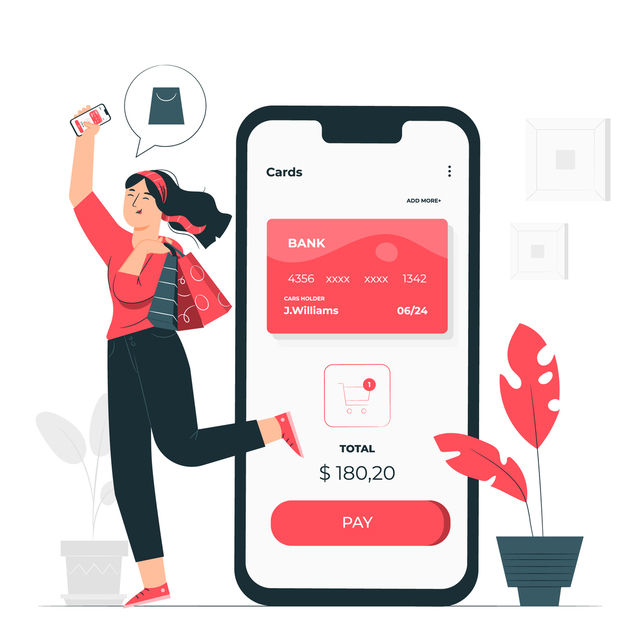 While some say that business owners will implement this technology to address cleanliness measures and thereby satisfy customers others feel that a government regulation or card issuer census will be required to push retailers to this technology.
A report from RBR suggested that the average revenue generated by card-based payments will reduce from $ 67 to $ 62 due to more usage of contactless cards due to the pandemic. Also according to reports by Ingenico Group and Freedom pay 75% and 70% of millennials and Gen Z shoppers respectively were completely satisfied with contactless payments and even recommended it as a must-have feature for merchants.

But it is very unclear now as to how favorable this technology is becoming among consumers. This is mainly due to the fact that the transaction volume of retailers is decreasing except for areas like grocery stores.
Roadblock in implementing Contactless payment methods
One of the reasons that are a hindrance to the implementation of contactless payment methods is the uncertainty regarding how the customer behavior will change post-pandemic and also the high cost involved for retailers to install new POS systems. Training the staff on the system is also a major issue as it is time-consuming. They would rather choose the way of making customers stand six feet apart with floor markings and install plexiglass to protect workers.
Having a reliable internet connection can also be a barrier for merchants trying to add contactless payments.
Read more: How online Grocery delivery can tackle the COVID-19 outbreak?
Even though these are some of the roadblocks in implementing the contactless payment methods many people are going away from cash payments and prefer some mode of contactless payment due to the fear of the pandemic.
Conclusion
Contactless delivery and payment options are definitely the need of the hour for grocers to stay safe from the threat of the virus and by implementing contactless payments and delivery methods efficiently we can definitely curb the spread of the virus to reduce infections considerably. These features will also attract more customers and increase business as people are on the lookout for grocery stores that practice the safest methods to avoid the spread of the virus.