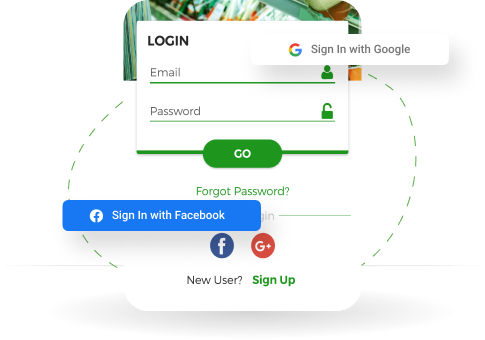 Social Media Login
Users prefer a simple way of logging into sites with their social media accounts. Social media like Facebook make a better way for this purpose. Our grocery delivery script is integrated with Facebook for easy login with just few clicks sign in.
Single Page Checkout
Simplified checkout process helps to reduce shopping cart abandonment and increased conversion rates. In a single page checkout process, a user can place an order within a few steps.
Product Filter
In grocery ecommerce websites, specification filters are important to offer an excellent browsing experience to the users. This filter option enables better user experience and reduces the cart abandonment to improve the conversion rates.
Ratings and Reviews
Customer ratings and reviews plays a vital role in building a trust around your brand. It's an important success factor that boosts the overall sales and high conversions.
Coupons
Coupons are one of the easiest ways to attract users to the site. It increases sales and conversion rates.
Wishlist
Wishlist reduces the shopping cart abandonment, by allowing the customers to save their favorite products in a separate list.